Thanks for your support of this year's Furniture Bank Bed Race!
Congratulations to our 2018 Bed Race Winners:
1st place: Egyptian Cotton, American Muscle from Big Lots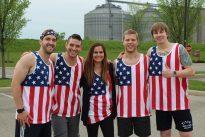 2nd place: Burrito Torpedo from Ohio Willow Wood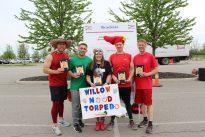 3rd place: Asleep Marketing from Adept Marketing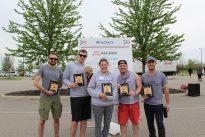 Also congratulations to our highest fundraisers as of 5/2/18 at 5pm:
Highest Fundraising Team: Big Lots Furniture Team, led by Donna Jones with team members Johan Hoover, Caitlin Housiaux, Scott Hutton, Jeffrey Lucas, Shakira Weeks and Liz Wilson
Highest Individual Fundraiser: Geri Themar from Team Big Lots Region 1 (Huber's Heroes)
Best Costume: Huber's Heroes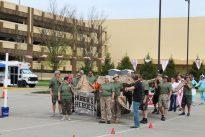 Best Bed: Sauder's Pirate Bed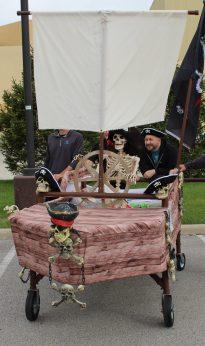 Thanks to many generous friends, over $60,000 was raised to provide more than 240 families with a home full of furniture. Donations can be made online through the end of the month.
Photos from this year's bed race can be found here. Please feel free to add your own photos to this shared public album- you may see them in next year's marketing materials if you do!
We extend our deepest thanks to all of the volunteers who generously pitched in to make it a great day for our racers. And of course a huge shout out to Doug Miller and the Bed Race Steering Committee for all of their help, support and enthusiasm throughout the planning process.
A very special thank you to our sponsors for making this event possible!